Working to End Domestic Violence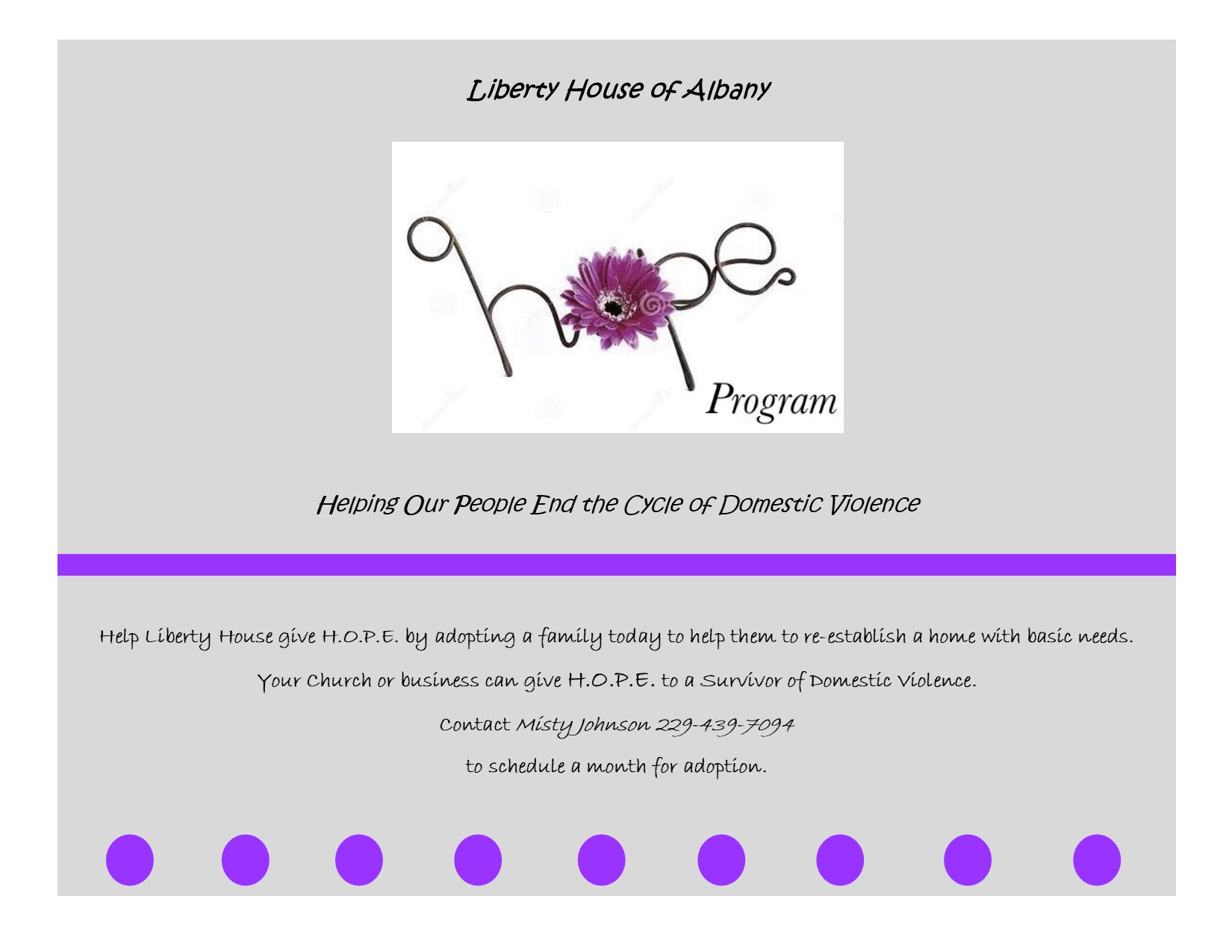 For additional information on any upcoming events call us at 229-439-7094
We are offering FREE 6-Week Healthy Relationship Program to youth
ages 12 years-18 years. If you would like to schedule a training.
Please contact Liberty House at 229-439-7094 and
speak with Jalisa Covin, MSW or Ebone Cruel, MSW.
40-40 Challenge now through August 30, 2021 Georgia
Call Diane at 229-439-7094 if you would like to be one of our "Fabulous 40" and help with this challenge.