Working to End Domestic Violence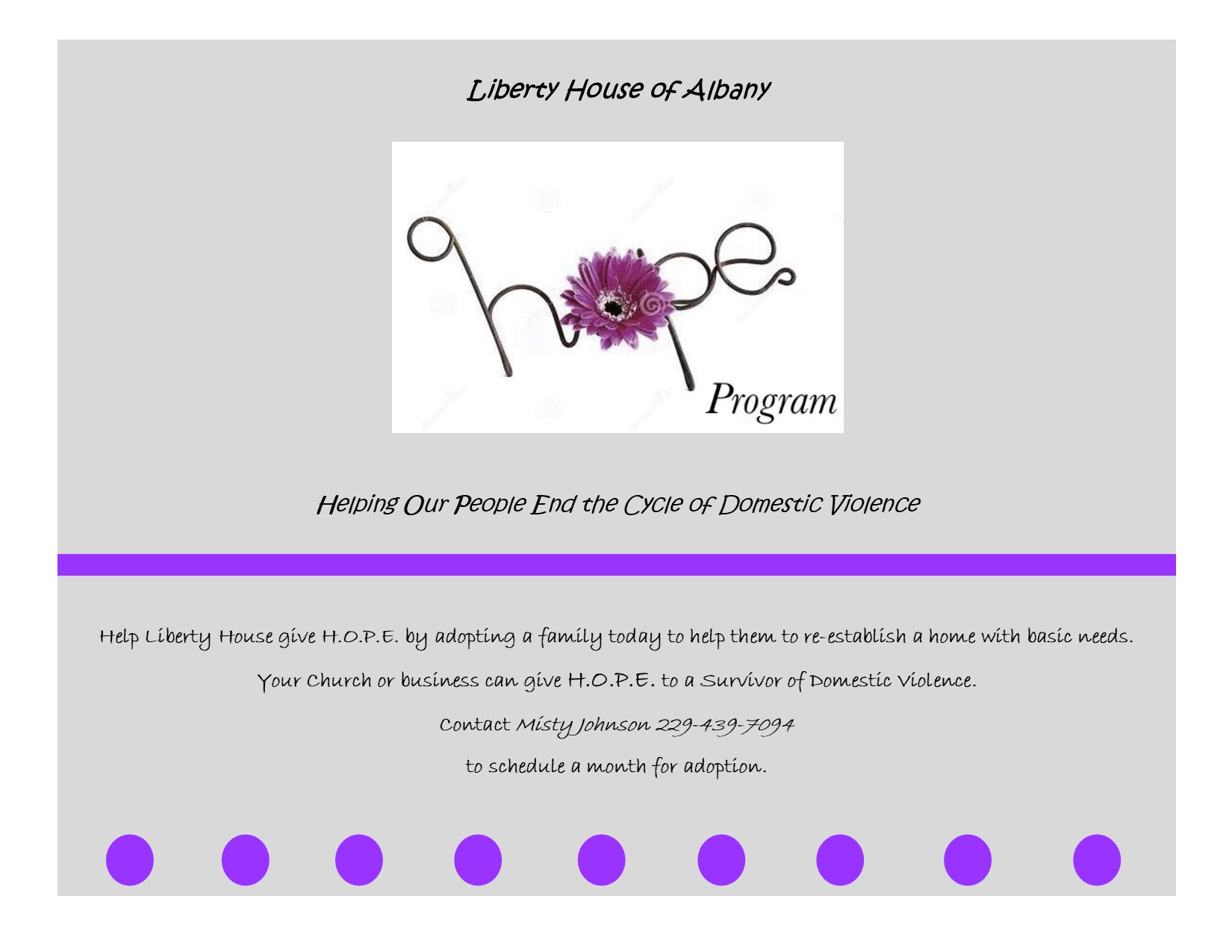 For additional information on any upcoming events call us at 229-439-7094
We are offering FREE 6-Week Healthy Relationship Program to youth
ages 12 years-18 years. If you would like to schedule a training.
Please contact Liberty House at 229-439-7094.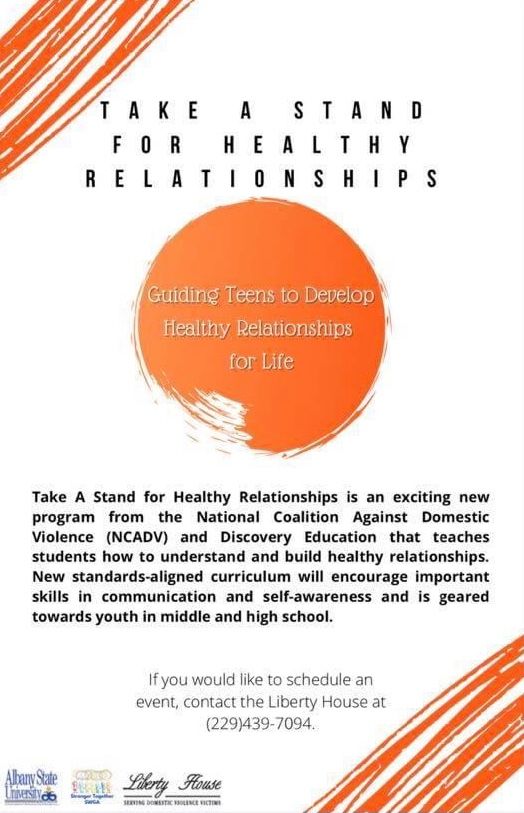 Our Adopt-A-Family Program allows individuals in the community to become involved in the work that we do at Liberty House. When domestic violence is present in the home and the victim makes the decision to leave the relationship, it can cause a financial burden. We want those we work with to have a wonderful holiday season as they work towards a new beginning. Call today to sponsor a family for Christmas!